Finally, I was able to finish this book after almost 2 years of trying. I am congratulating myself for this huge achievement, at least for me, because some books of mine were just opened, a few pages were flipped, but I was not able to finish reading them all. This is not my first time to finish a book, but this will be the first time I am doing a review.
Let me share that with you in this post, my review of the book PERFECT by Cecelia Ahern.
What the Book is All About
This is actually the second book in the YA dystopian duology by Cecelia Ahern, next to FLAWED. Sharing with you here a screenshot of my Instagram account when I posted the FLAWED book, which I just borrowed from my Auntie Elyn, where I tagged the author herself plus she left me a comment. YAY!
Maybe, that's one thing that inspired me to read more of her books.
What I Like About this Book?
It is about the words used by the author in writing the realizations of the main character, Celestine. I love how she (Ahern) combined the words, projecting a dystopian scenery in my mind, projecting also glimpses of hope in the turns and twists of the story.
I like the comparison of the weeds, growing where they are not planted. Maybe because while reading this chapter of the book, it was also during the time when I experienced so much in my life.
That was when I decided to look for another job in another city, when I was still looking for the reasons what brought me to that new world — challenging myself to grow.
I loved it also when Celestine highlighted the irony of justice, when she said that justice is not balance itself. When you win, it means someone else is losing.
I love also the thrill of the events, the capture, the surprise twists. I hate Mary Kay.
---
You might also like to read:
My Rating for the Book
I can give it a 10/10. It sends a lot of messages to the youth and even to the boomers who share the same generation. This book emphasizes achieving perfection by being flawed. It is when we totally accept that we are living in an imperfect world that we can experience perfection of life.
My next read would be MY NOT SO PERFECT LIFE by SOPHIE KINSELLA. I just got a comment from a friend who said that I am so obsessed now with PERFECT AND IMPERFECTION themes HAHAHA!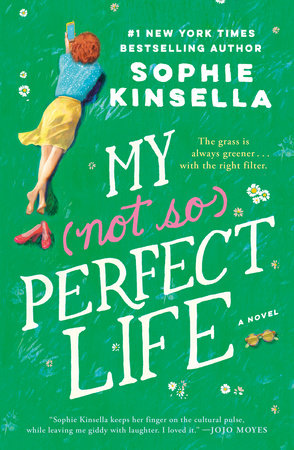 How about you? What is your current read? Or, have you read the FLAWED or this PERFECT book? Share your thoughts below on this Ahern's work!